Wednesday Evenings: (School year only)
Junior and Senior High Youth – 6:15 – 7:15 p.m. – 3rd Floor Youth Room.
In addition to Wednesday evening activities, youth have a variety of opportunities for service, growth and fellowship.
Youth Sunday
Vacation Bible School
Mission trips
Lock-ins
30 Hour Famine
Souper Bowl Sunday
CROP Walk
Fundraisers such as pancake and spaghetti luncheons
Summer camping at Kamp Kaleo in Burwell, Nebraska
Participation in fall and spring regional retreats
The International Affairs Seminar for juniors and seniors in high school, and college freshmen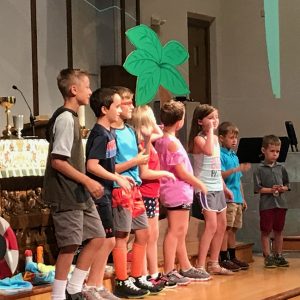 Youth may also serve as greeters, worship leaders, ushers, functional team members, and members of the diaconate.